Description
Know anyone in the market for a new or used Honda? Check out our Customer Referral Program below!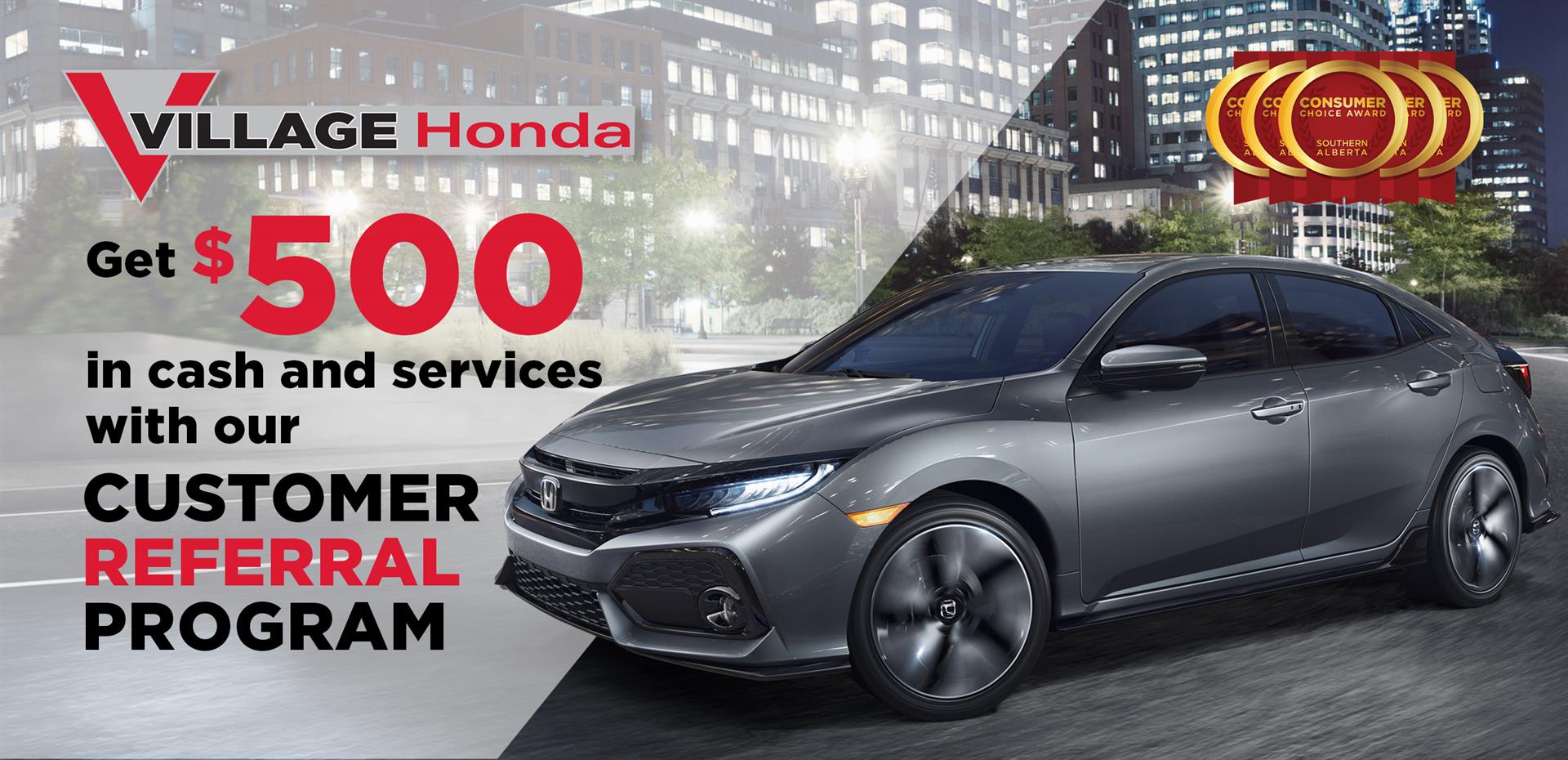 ❤ Love Village Honda? ❤
Refer a friend and get
$500 in cash and services!
At Village Honda, our customers are our greatest asset and we want to reward you for your business and your loyalty.
The Village Honda Customer Referral Program rewards qualified customers with a $500 package consisting of $250 cash and $250 in services, parts, accessories or as a credit towards your next vehicle purchase from Village Honda.
The program is offered exclusively to existing Village Honda customers who purchased or leased a vehicle from Village Honda during the past five years.
www.villagehonda.com
Call or Text: (403) 917-0838

Find us in the North West Auto Mall. 7663-110th Ave. NW, Calgary, AB T3R 1R8