Description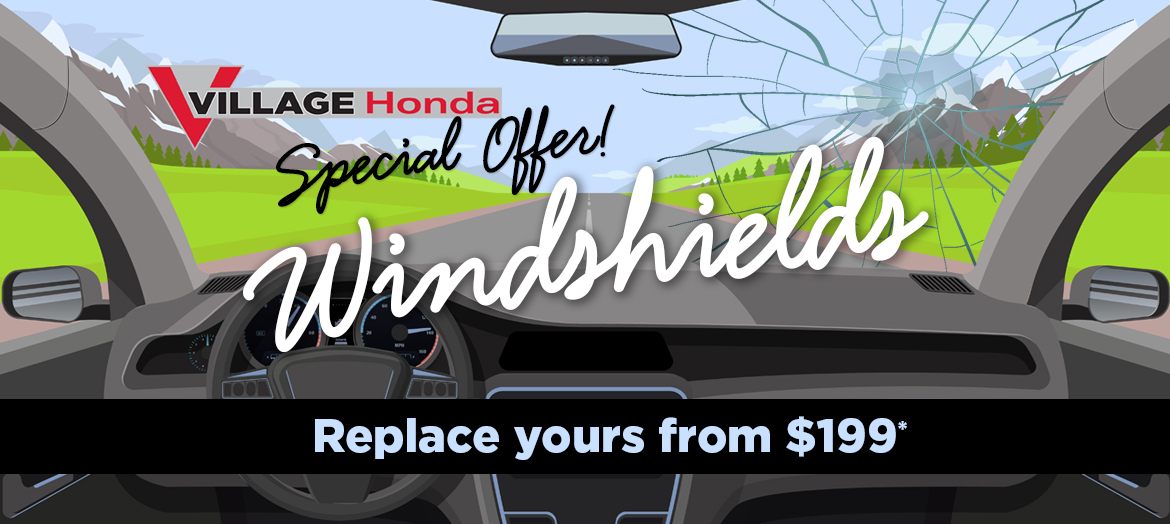 Cracked windshield?
Replace it at Village Honda - prices start at just $199*!
Windshields play an important part in vehicle safety, and not only because a damaged windshield can affect visibility.
In a front end collision the windshield provides up to 45% of the structural integrity of the cabin of the vehicle and in a rollover, up to 60%. Plus, a cracked windshield can result in a fine.
The Summer Windshield Sale is on now – get your new windshield installed at Village Honda by our professional installer!
* Excludes GST. Price varies by model, please call for specific pricing. Offer valid August 2nd – August 31 2018.
www.villagehonda.com
Call or Text: (403) 917-0838

Find us in the North West Auto Mall. 7663-110th Ave. NW, Calgary, AB T3R 1R8