2019 Honda Accord: The Magic of Turbocharging
March 11 2019, Village Honda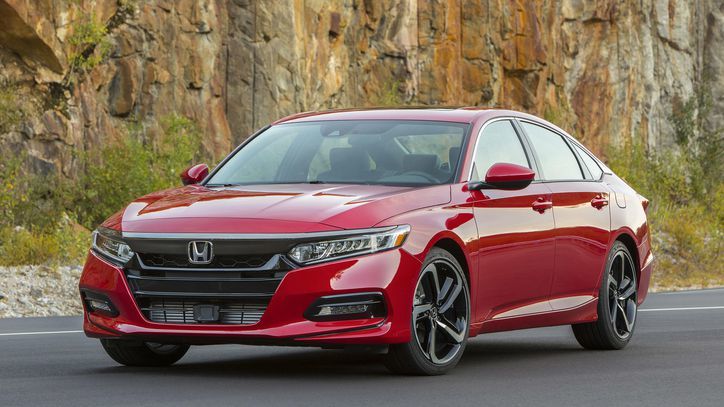 The 2019 Honda Accord was completely redesigned this year and brings with it a host of technological and mechanical innovations. It's now more fun to drive, dynamic, efficient, safer, and spacious.
With three engines on the menu, including two turbocharged engines and a new hybrid engine, the 2019 Honda Accord promises to meet the needs of all consumers, regardless of their expectations. And with a starting price of only $26,490, it is also within the reach of most budgets.
"By building on the Accord's essential personality - exceptional quality, fuel economy, accessory kits, and sophisticated driving dynamics - the tenth-generation Accord injects an additional level of emotional attraction and quality," said Jean-Marc Leclerc, Senior Vice President, Sales and Marketing at Honda Canada Inc.
New Turbo Engines for the 2019 Honda Accord
The Honda Accord has swapped its old four-cylinder engines and V6 for two new turbocharged engines that offer a performance that is both economical and efficient. The entry-level powerplant is a 1.5-litre turbo four-cylinder that develops an impressive 192 horsepower and 192 lb-ft of torque.
Paired with a six-speed manual transmission or a continuously variable automatic gearbox, this engine delivers its torque at low speeds that result in accelerations and passing manoeuvers that instill complete confidence in the driver.
In addition, this turbo engine has an impressive fuel economy rating of just 7.9 litres per 100 kilometres in the city and 6.3 litres per 100 kilometres on the highway.
The other option is a 2.0-litre four-cylinder engine that replaces the old V6. The latter develops an impressive 252 horsepower and an abundant 273 lb-ft of torque. The manual is available with this engine, but it is also possible to opt for a revolutionary ten-speed automatic gearbox.
The latter improves not only comfort and performance but also fuel consumption.
Versatility and Safety Improvements for the 2019 Honda Accord
The 2019 Honda Accord offers an even more spacious and versatile interior while the trunk is one of the largest in the segment. In addition, the Accord now offers the Honda Sensing Active Safety package as standard on all versions of the range at no additional cost.
To learn more about the new 2019 Honda Accord, contact us today at Village Honda!