In the Community
April 02 2019, Village Honda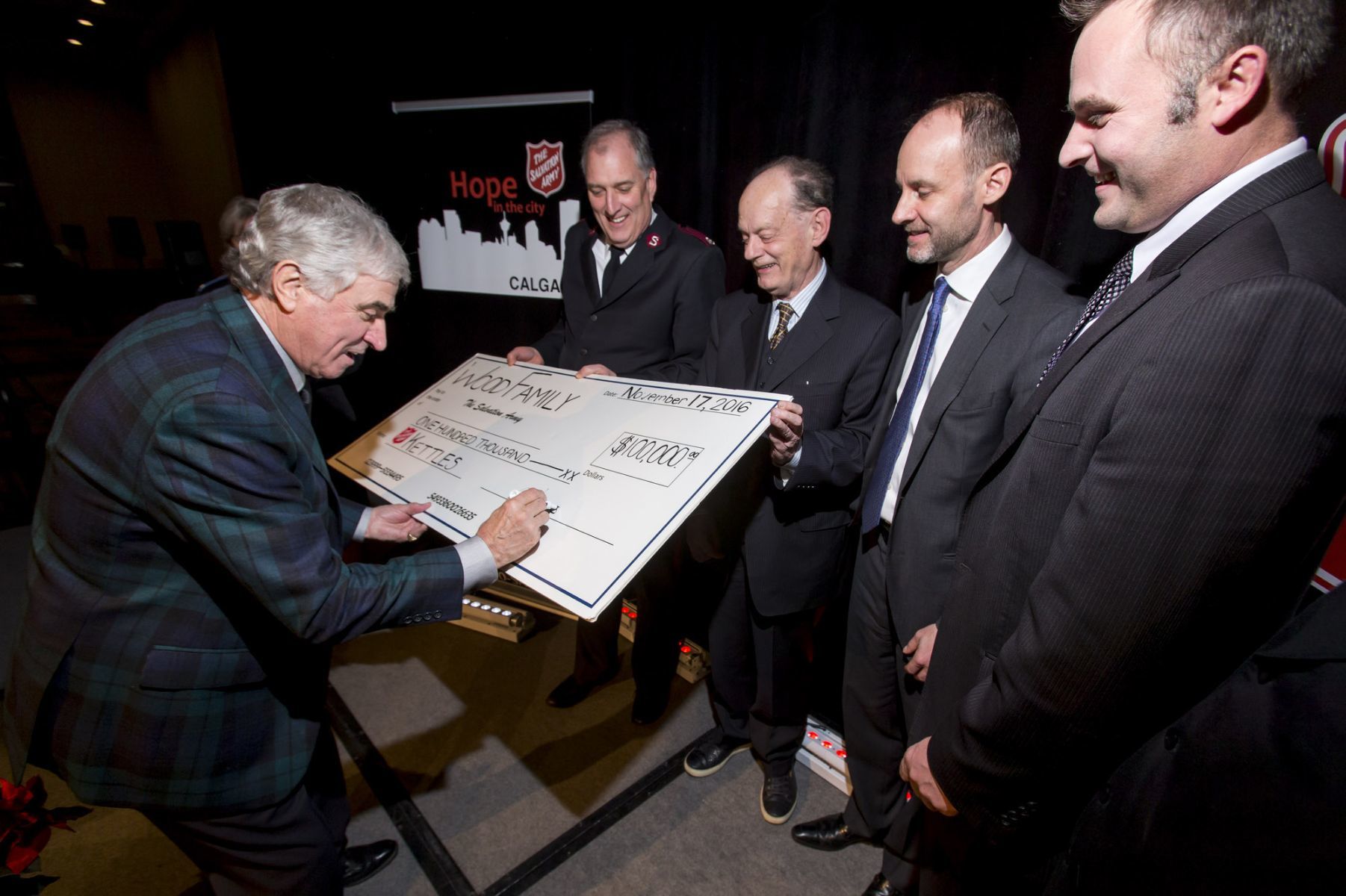 Gerry Wood Inducted into Calgary Business Hall of Fame
Gerry Wood, President of the Wood Automotive Group, was honoured to receive the prestigious Calgary Business Hall of Fame Award on October 26, 2017. Over the past 38 years Gerry has grown the business to include seven dealerships, a collision repair centre and an online pre-owned sales lot. A recognized leader in the Canadian Automotive Industry and active in Calgary and Okotoks, Gerry is committed to providing excellence in customer service and continued support of charities such as The Woodridge PREP Centre, The Salvation Army Alberta & Northern Territories Division, Inclusion Alberta, Calgary Burns Club and KidSport Calgary. Congratulations Gerry on this outstanding achievement! (Video by Pyramid Productions).
---
Kid Hero of the Month Photoshoot
We had so much fun participating in a photo shoot for Business in Calgary magazine in support of our new program, Kid Hero of the Month! Check out the behind the scenes footage:
---
Wood Automotive Group Kid Hero of the Month
Village Honda is so proud to announce the launch of the Wood Automotive Group's Kid Hero Program with our friends at KidSport Calgary, KidSport Okotoks and Comrie's Sports Equipment Bank! For more information and to nominate a Kid Hero of the Month please visit http://bit.ly/2q8YkFP.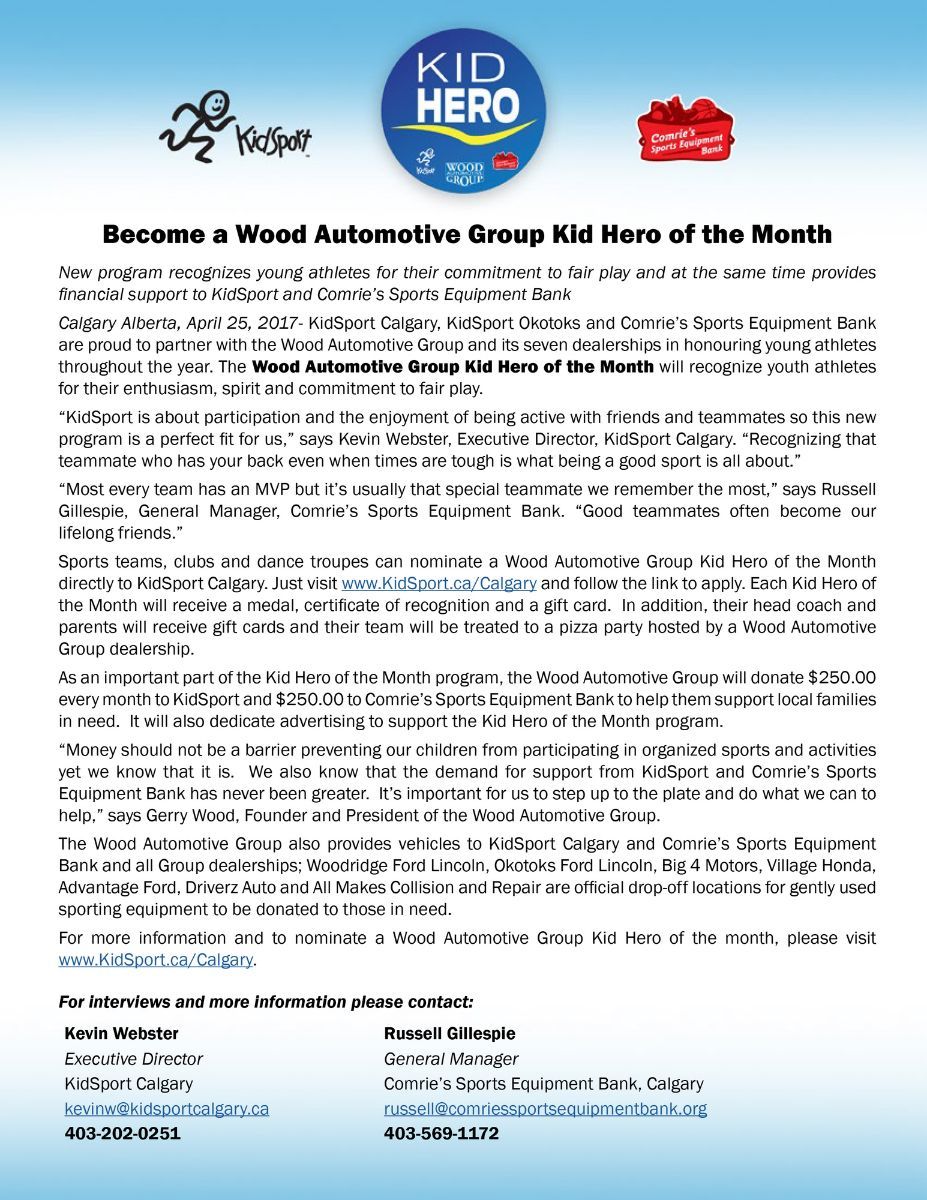 ---
Village Honda Supports the Salvation Army Kettle Campaign
Village Honda, along with our parent company the Wood Automotive Group, is proud to support The Salvation Army Christmas Kettle Campaign. Gerry Wood, President of the Wood Automotive Group and his family made the first Christmas Kettle donation of the 2016 season by presenting The Salvation Army with a $100,000 donation at the Hope in the City luncheon on Thursday, November 17th.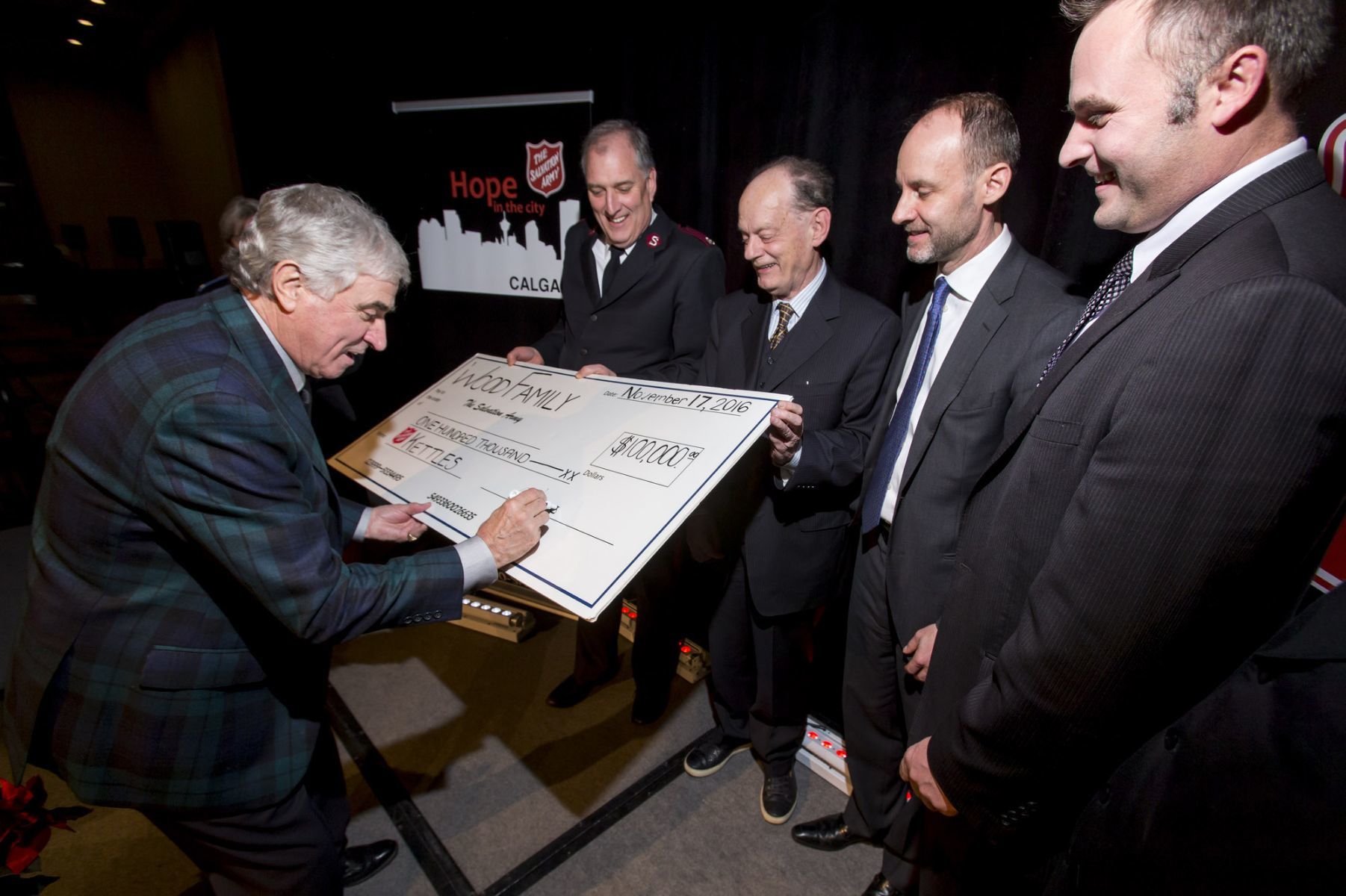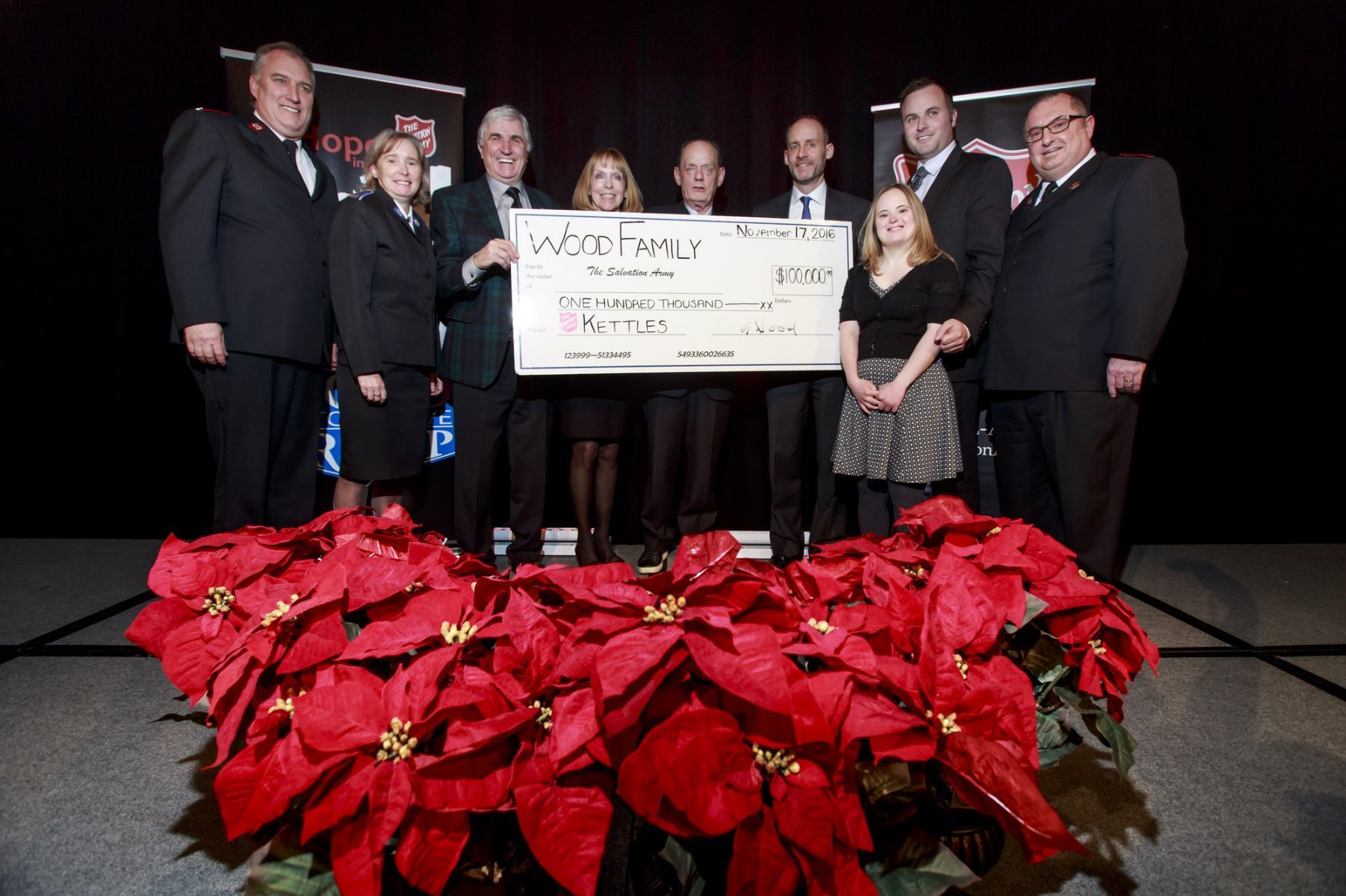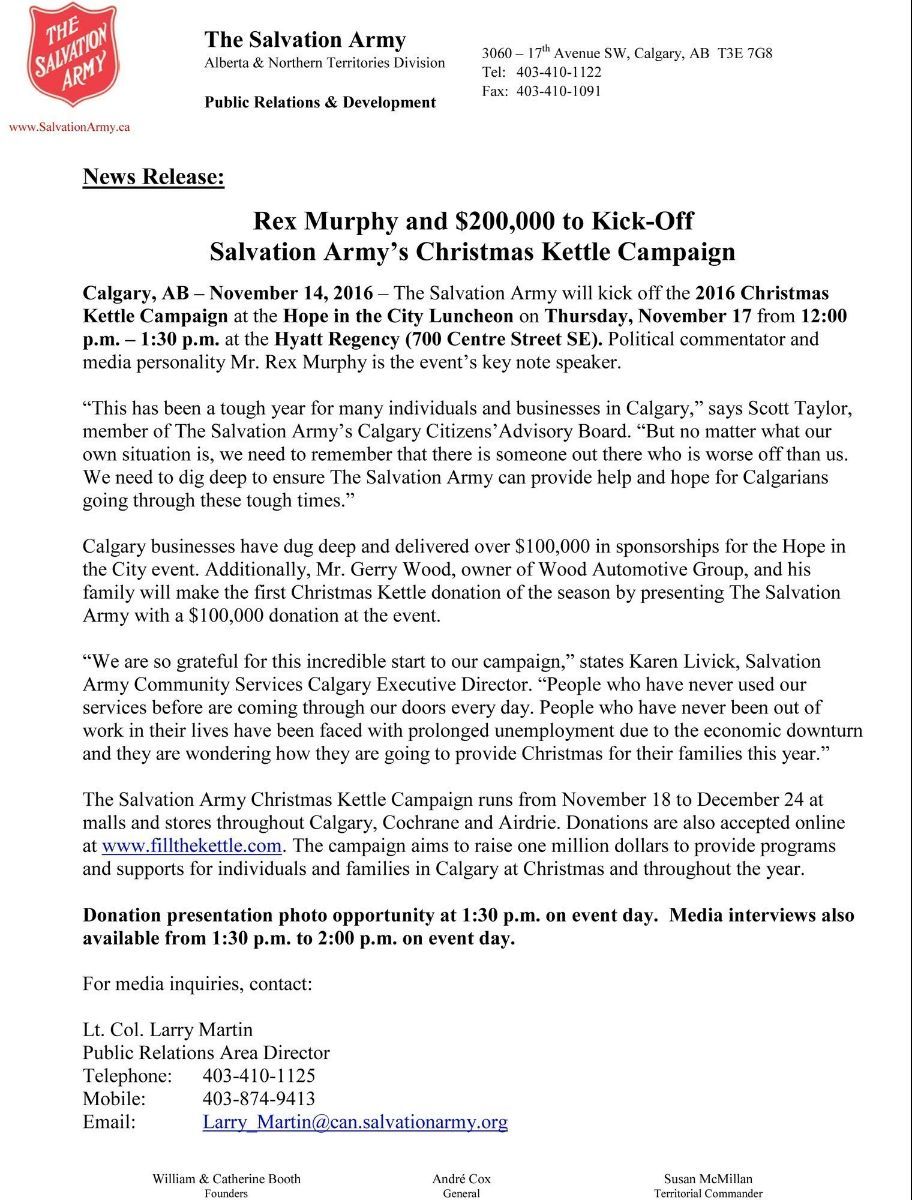 ---
Calgary Veterans' Food Bank Donation
In response to the Calgary Veterans' Food Bank's call for help, Village Honda donated $250 worth of non-perishable food at the end of October. This donation encouraged other dealers in the Northwest Automall to donate as well, resulting in almost $1,500 in cash and non-perishable food going directly to the Veterans' Food Bank!
In addition to our efforts, our parent company, Wood Automotive Group President Gerry Wood presented David Howard, President of the Canadian Legacy Project, with a cheque for $10,000 in support of the Calagry Veterans' Food Bank. Cash and non-perishable food donations are needed throughout the year... to support our veterans, please donate here.